The added value from the fusion farming technology is converting a loss to double the value.  An-N for AN-N I like to say. It means binding ammonia-N with Nitrate-N to produce fertilizer at the farm site.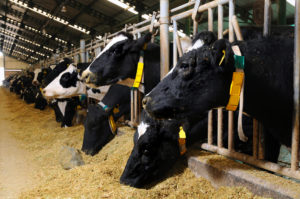 With our dedicated focus on rational meat production, our huge volume of manure has not been part of the core business.  With electricity and the N-fix technology we see the basis for closing the nutrient circle, and taking control has just begun.
The manure contains Ammonia-N, NH3, which is easily lost as a volatile component.  For each ton of nitrate-N we add, we gain 2 tons of nitrogen with the value of $ 3.000 per ton of nitrogen, and we pay only 50% of the value for the production.  I expect 1-2 years payback on a small investment.
A Montana morning on the family farm in 2020.     Mildred and Gabriel Johnsen