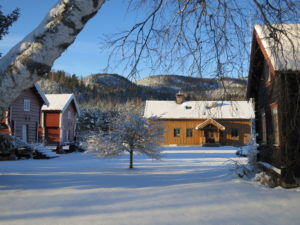 As of now – December 2012 – we believe we are  ready to communicate. Welcome – we hope you will find it interesting to follow our pursuit. 
Our aim with the web-site is two fold:
Attract development- and distribution/marketing-partners – globally
Create curiousity around future agri value chains through explaining the concept "fusionfarming»
We believe our target audiences to be:
Scientists – especially chemists and physicists with plasma experience and interest
Industrialization partners for the N2 Applied technology
Agricultural community
Politicians and public authorities
Our experience is that few people have thought through or understand the nutrient cycle of a farm.  Even educated engineers and people from the agricultural community have rarely thought it through.  At the same time almost everybody – after having taken time out to listen – become facinated by the possibilities and the potentials.  In that way N2 Applieds's tecnology may be viewed as an enabler for a wanted structural development of society.
The simple, rural, everyday-life «theme» – combined with the big picture: the carbon footprint, climate-change, food shortages……  It is a challenge to present our cause in an understandable fashion, but we try.
On our website we are utilizing four different "formats":
The Scenarios– our future "witnesses of proof".   Five of them explain to us what the fusionfarming technology breakthrough has meant to them – from their respective perspectives.  And bear in mind:  This is said and felt from 2014 and onwards.

S.G. Deepak Gowda

Ph.D MBA – an engineer from the ammonia industry, Bangalore in India, 2014

Edith Summer

– EU buraucrat in Brussels, 2014

Fridrich Möller

–  a Biogas-facility owner from Düsseldorf in Germany, 2016

Vasanth Rao Scindia

–  an Indian entrepreneur from Chandelao, Rajastan, 2016

Midred and Gabriel Johnsen

– US cattle farmers from Montana, 2016

The Horisontal menu with basics and explanations concerning  the technology, the plasma reactor,  Birkeland, applications, the entrepreneurs etc
The "Fusionfarming in 90 seconds" video
The News – occational insights and news from work in progress in blog format
And a Contact form – feel free to use it.