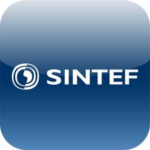 The chemical pseudo equilibrium model had so far proven good enough for the conceptual development and testing. With the gliding arc, it became evident that the model was too simple.  The dynamic behavior and the effect of the field strength and arc conditions had to be included.
At SINTEF in Trondhem, Norway, Dr. Stefan Anderson, provided our first set (38) of reactions in the world of plasma physics.  The rate reactions were quickly converted to a model able to simulate the formation of plasma components, equilibrium between them and and the reactions back to the stable chemical components.
The new world confirmed the theories, opened a new world for advanced simulations and asked for more relevant and accurate data.  Can we confirm the presence of the various components in the arc and in the plasma?
http://www.sintef.no/home/About-us/