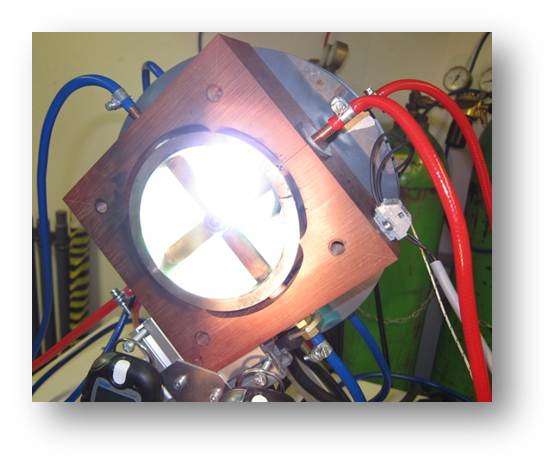 N2 Applied initiated building of two test units in 2012.  This was the first one.
Once the chemical pseudo equilibrium model was explaining the lost knowledge of Professor Birkeland and Dr. Fritz Haber, it was time to verify
the model in real tests. Our partner SBI in Hollabrunn, Austria gave life to the new technology in the shape of a test reactor.
The gliding arc plasma reactor moves the arc in a circle in the annular space between the electrodes. The results supported the theory and potential, although at low temperatures and small scale.  At atmospheric pressure, the reactor gave 0,1-0,9% NO at 130 oC with the same energy efficiency as the  Birkeland-Eyde technology.
The performance was stable and predictable, and revealed the need for better modeling than the chemical pseudo equilibrium.  It was time to apply full plasma reaction theories.
To be continued in 2013.