In 2012 SINTEF's Dr. Stefan Andersson did a study of the kinetics of NOx formation in an electric arc for N2 Applied.  Now – in April/May 2013 –
N2 Applied has asked Dr. Andersson to include additional interesting reactions – not included in the kinetics model of the previous report.
The objective of the project is to devise a set of kinetic parameters to be used in simulations.
Dr. Stefan Andersson  will need 4 weeks to complete the study.
This is how SINTEF presents themselves:
SINTEF is the largest independent research organisation in Scandinavia. We create value through knowledge generation, research and innovation, and develop technological solutions that are brought into practical use.
SINTEF is a broadly based, multidisciplinary research concern that possesses international top-level expertise in technology, medicine and the social sciences, and our aim is to become the most renowned contract research institution in Europe.
SINTEF is an independent, non-commercial organisation. The profits of our contract research projects are invested in new research, scientific equipment and competence development. In the course of the past five years, we have invested NOK 500 million of our own funds in laboratories and scientific equipment.
The SINTEF Group comprises the SINTEF Foundation, four limited companies and SINTEF Holding.
Key figures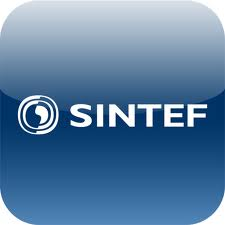 SINTEF employs 2100 staff from 68 different countries.
Our turnover in 2011 was NOK 2.8 billion, more than 90% of which was won in open competition for contracts for industry and the public sector and project grants from the Research Council of Norway. Every year we perform more than 7000 research projects for some 2300 clients. Basic grants from the Research Council make up around seven percent of our turnover.
SINTEF also acts as an incubator for new industrial companies. In 2011, we were involved in the commercialisation of eight different SINTEF technologies, through licensing agreements and the establishment of new companies.
SINTEF has clients in about 60 different countries. In 2010, 16 percent of our turnover was derived from international contracts.
About 40 percent of our international turnover comes from the EU's research programmes, in which SINTEF is a leading participant. European Union projects are given high priority, because we believe that it is important to participate in multinational knowledge-generation efforts, and because such projects give us access to interesting networks.