Momentum is growing on an exciting pilot project N2 Applied has worked on in collaboration with Ren Røros and Galåvolden Gård (farm) in Røros, Norway. The ReNeo project aims to discover how complementary technology and shared sustainability objectives can operate in practice, with renewable energy at the core of Ren Røros and sustainable agriculture a strong priority for the farmers of Galåvolden Gård.   
ReNeo has taken place in the culinary food region of Røros, a region of Norway renowned for proudly producing local food. Yet, it is also a region that has acknowledged the importance of identifying practical solutions to ensure the agricultural industry's future.  ReNeo has sought to generate insight into the value of applying regionally relevant technologies and highlight the opportunity for broader industry impact. 
Galåvolden Gård is a leading food producer within Røros and has long been recognised for prioritising innovation and adopting sustainable operations. A shared goal of the farmers has been to reduce climate emissions on-farm without lowering production – a goal that is becoming more common amongst farmers globally. With Galåvolden Gård's production systems including 130 dairy cows, this gave ReNeo a commercial arena to operate within and connect N2 Applied and Ren Røros' relevance to aiding agriculture's sustainable shift.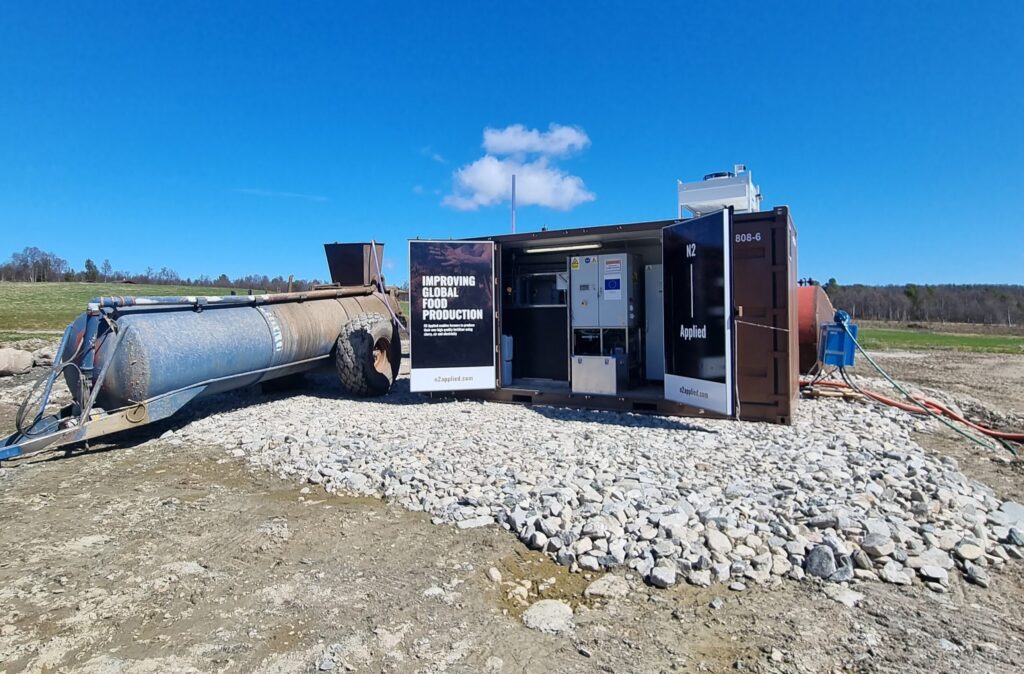 Locally supplied and renewably generated energy from Ren Røros has been connected to an N2 Applied Unit near to the barn at Galåvolden Gård, allowing the farmers to manage their slurry sustainably. The combined technology has been highly satisfying for the farmers and integrates well into existing farm systems. Further, with NEO fertiliser application on the fields having met nitrogen requirements, this has eliminated the need to apply chemical fertilisers and removed the smells that typically come when untreated slurry is applied to the fields. 
Supported by Innovasjon Norge, ReNeo has been pivotal in showcasing the potential for combining technologies to solve challenges faced by agriculture in a scalable setup appropriate for both Norwegian and international needs. Further, the learning experience has highlighted the shared contribution industry actors can have on minimising environmental impacts.